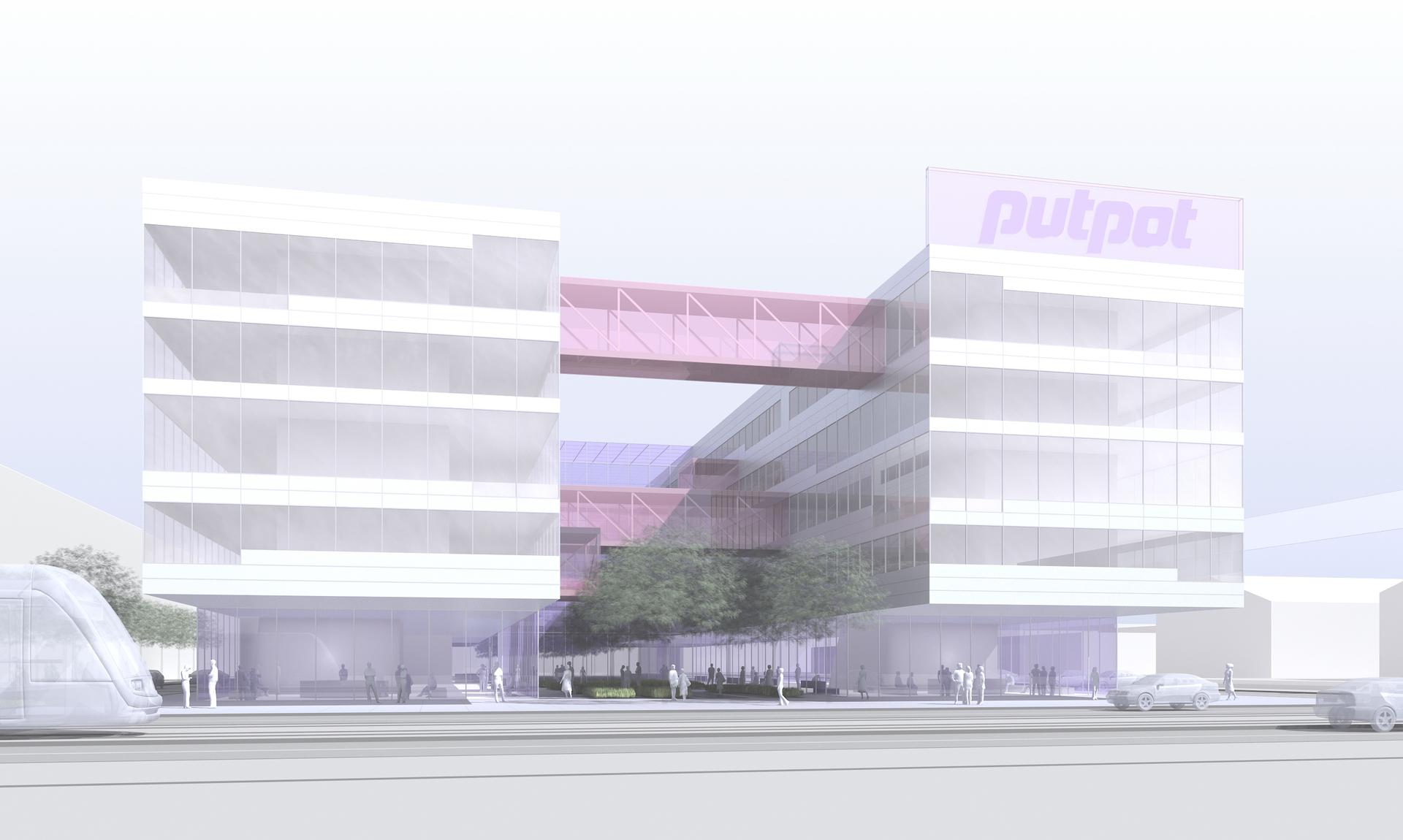 administrativní centrum Kolbenova
Architects: Jan Aulík, Lucie Chroustová, Ondřej Teplý, Jan Bárta, Leoš Horák
The design builds, first and foremost, on the character of the given environment of Vysočany that has not yet been a typical neighbourhood of office compounds. That is why, in our opinion, for developing the new office buildings designed here into successful ventures is important that each entry is positioned from Kolbenova (street) to make them and tenants' logos well visible from there. We do not consider facing these entrances to the site road perpendicular to Kolbenova as incompatible with interests of the prospective tenants at the moment, and that is why we dismissed this alternative.
Construction costs of these buildings are no less a crucial moment. To give them an appropriate height, it is vital that their elementary geometry is simple, they must have fewer storeys, and also a part of the ground floor must be used for parking – nevertheless, in one alternative, we reckon with a higher building occupying approximately 30% of the capacity and, therefore, better seen from Kobenova.
Due to the current character of Kolbenova, we recognise as important the ability of the design to provide a pleasantly landscaped area in front of the entrances to buildings immediately independent of the future development in the vicinity. In our development of the urbanistic concept, we assigned a feature role to phasing – to the possibility to build step-by-step. Principal and typical, naturally, is that the project is located in a brownfield inside the city. Also, we feel a close affinity to it.
That is why we largely conceived our work as an analysis of suitable solutions, of several alternatives of principally the same urbanistic concept; that will leave grounds for discussion, market responses, and the final decision regarding the number of independent sections open for as long as possible.