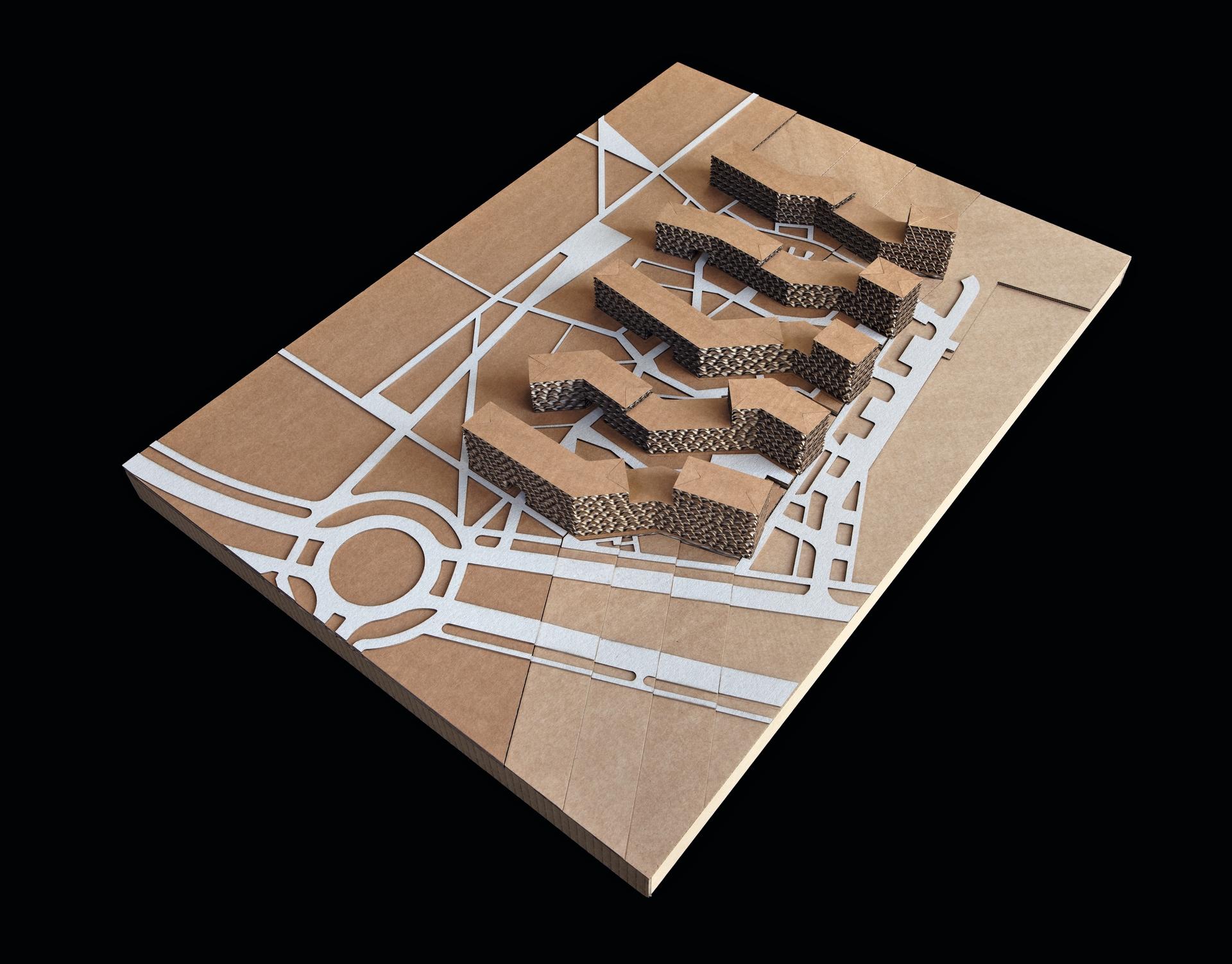 Praha 4 - Kavčí hory
Architects: Jan Aulík, Markéta Holnová
Cooperation: Petr Vacek
The concept of the proposed design was developed for the architectural competition from 2006 where the design by Studio A was selected to further develop the design of a residential complex.
The area dedicated for a group of houses is perfectly fit for the residential function; it is in a relative centre of the city, close to the Metro, and has good climatic conditions – it is ventilated from the Prague west terrace. Its housing function is a counterweight against the office and commercial function of the Pankrác neighbourhood establishing a functional balance in the area.
The urbanistic design is affected by the park adjacent to the site from the south, an office building on the north border of the land, and the surrounding structure of Pankrác. We decided to open the living environment to the park on the south and not to erect a closed barrier; that is why we designed houses situated along N-S axis with just short and lower fronts facing the park. The footprint of the buildings is not straight but slightly crooked establishing spaces and environments with a suitable scale. The taken directions correspond with the requirement of insolation of flats.
The site is, thus, covered by five fingers on the northern side connecting always two houses by a ground-floor pedestal with a common car entry into the underground garage. The houses have an average of six storeys; there are five storeys towards the park and seven to eight storeys in the end blocks to the north. The spatial arrangement of the group of houses within the context of their surroundings is documented by the model 1:1000.