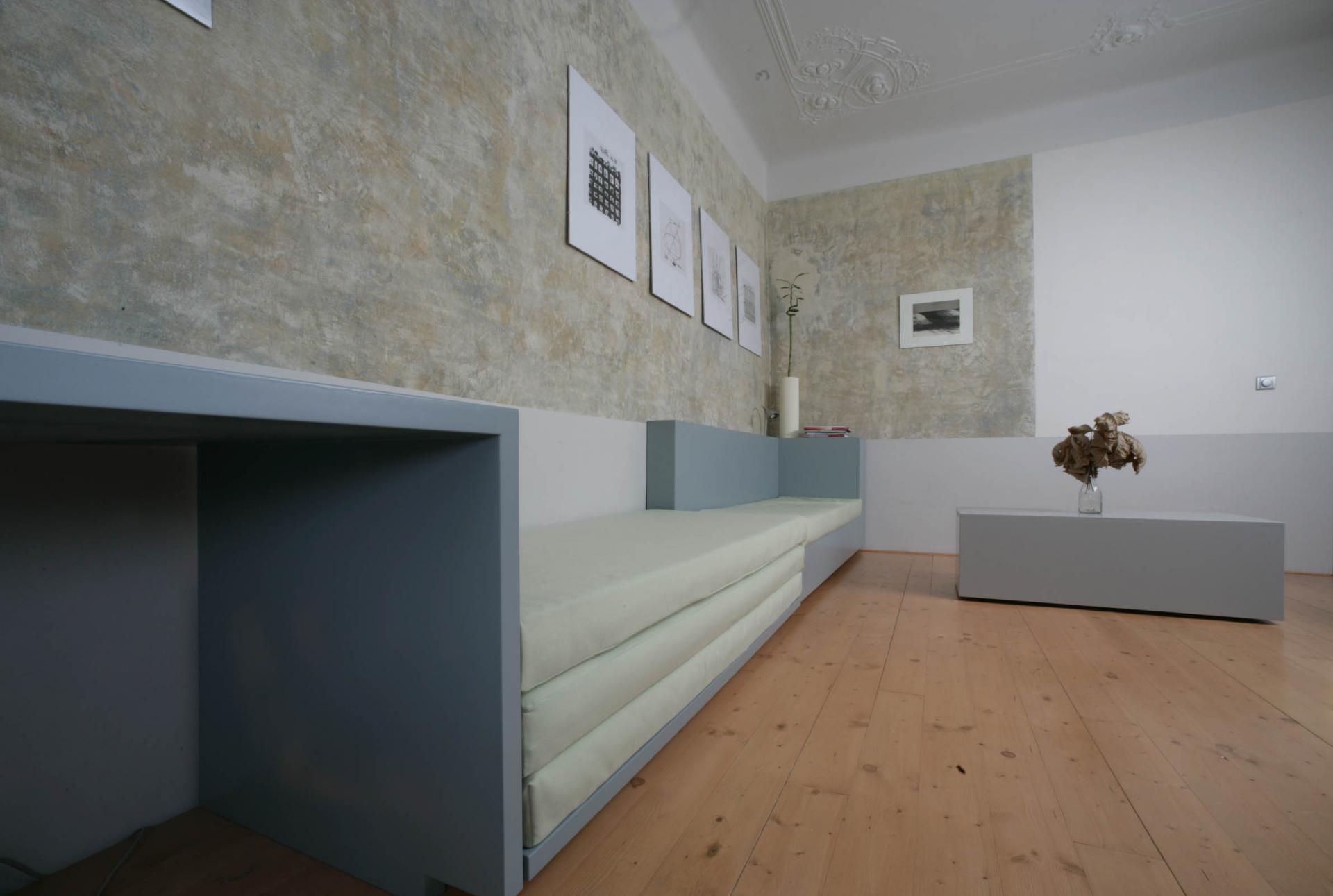 Flat in Letná, Prague - interior design
Architect: Jakub Fišer, Simona Fišerová
Address: Letná, Praha
Built: 2005
GFA: 55 m²
Photo: Radek Plíhal
55 m² in PRAGUE-LETNÁ
Almost no furnishing of the flat remained preserved in the house from 1909. We stripped the entire interior of all undesired alterations, first. This way, we could give the rooms and elements back their original dimension. New, purely geometric volumes were then inserted into the so cleaned unit.
These elements carrying the equipment of the flat are designed to reach beyond the old; they do not copy the old layout of rooms to the letter. They clearly define and organise them, however. Furniture was designed and built in custom made, and it is, therefore, an organic part of the flat; it is not "brought in". The difference between the equipped and the equipment is intentionally blurred. A variable mutually complementing range of colours supports this effect.
The traditional layout can be restored anytime using movable elements – the flat changes in time this way and looks larger and airier than it is in reality.